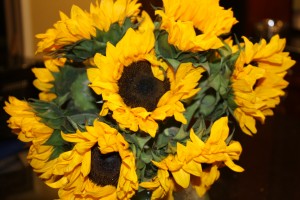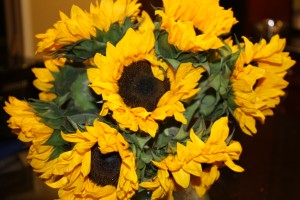 My sister no longer speaks.
Often she refuses food. Sometimes, she eats.
The thing I'm learning is that … it's her choice.
She's my sister. My SaSa. The person who took responsibility over me,
When there was no one else. We were children and she took my hand,
And she took me along with her … to the movies, to the store, to school.
She gave me herself.
Now it's my turn to do the same for her.
So I'm learning.
There's dignity in silence.
There's grace within a turning-away from what is (to her) distasteful.
There's love in quietly rocking oneself to whatever
Music plays in one's head.
She is still leading me.
Still teaching me.
Still my SaSa. My big sister.
Still always my Sunflower Bouquet.