"A source of energy and inspiration, All the Dancing Birds should be required reading for every family victimized by Alzheimer's."
— Alzheimer's & Dementia Weekly
WINNER — IPPY GOLD! 
Benjamin Franklin Silver for Popular Fiction
Auburn McCanta is an Ambassador to the National Alzheimer's Association and donates ten percent of all author's proceeds to the National Alzheimer's Association toward finding either a cure or a positive treatment for Alzheimer's disease.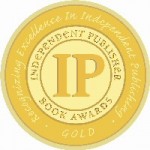 Welcome to the website of Auburn McCanta. Her debut novel, All the Dancing Birds, is starkly written from the mind of a woman suffering from Alzheimer's disease. Reviewers are raving about the story's ability to define the terrifying world of dementia. Its lyrical writing style surprises readers with its beauty and grace, its fearful truth, and its unflinching look at the brave and beautiful world of Lillie Claire Glidden.
Spend a few minutes browsing through these pages to find out more about Auburn and her writing. Read an excerpt, or find out how to invite Auburn to speak to your group. Learn more about how Alzheimer's affects patients and their families. Visit Auburn's blog, where she shares her experiences, her research, and sometimes her poetry, and read her own story about how a brain tumor almost twenty years ago inspired her to write this book.
Be sure to add your name to Auburn's mailing list, to get updates about future book releases, events in your area, and Auburn's work on behalf of Alzheimer's patients.