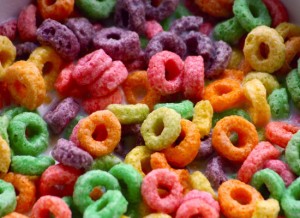 When I broke my leg nearly two years ago in a tragic shopping mall incident, I was stuck flat out on the couch for four months.  Four months of healing and eating and eating and healing.  Okay, well, maybe more eating than healing.  There is something about a third of a year, flat on one's back, with a spoon in one hand and a bowl of ice cream in the other that changes the landscape of one's body.
I made a booty!  A J. Lo.  I formed various wiggly, jiggly, jell-o parts.  I made  a higgledy-piggledy place that used to be that tight little backside of my arms, wumpledy-bumpledy places that make people in the grocery line turn their heads and kind of cough with embarrassment for me.  I've recently been forced to plan and expedite grand shopping expeditions because all of my clothing unexpectedly got smaller.
I meant to work on that bit of extra weight right away.  Honestly!  I meant to get to the gym and pound it out until those few extra pounds fell away.
Now, I don't want to get all technical here, but it seems that pounds don't melt off like they used to.   There was a day when I could just skip a meal and five pounds would disappear.  I skip a meal now and GAIN five pounds.  Working out is difficult with a bum leg and a now-ample body.
This is getting complicated.
For the first time in my life, I'm on the diet/exercise wagon.   May I impress upon you my displeasure?  Diet?  Exercise?  This is just SO unfair!  I was ALWAYS the skinny girl.  Now I'm the overweight, limping woman with the J. Lo booty and the jiggly upper arms.  Did I mention that this is unfair?
Nevertheless, let the purging of the fat commence!
I'm announcing here and now that I'm  stepping away from the Fruit Loops and stepping onto the treadmill.  And honestly, I can't think of a better way to spend my extra time — helping myself find an extra day or two of quality life.
Stay tuned for my excellent news as I work toward my pre-broken leg weight and maybe even beyond.  Of course, the gesture is toward healthy, rather than skinny.  I'll never be high-school skinny again and that isn't my goal.  At my age, the reach is toward an excellent cholesterol count, good blood sugar readings and enough energy to keep up with my teeny tiny little grandsons.
That's the goal — wish me luck!
What's your goal?  What do you need to do that will help improve your life?